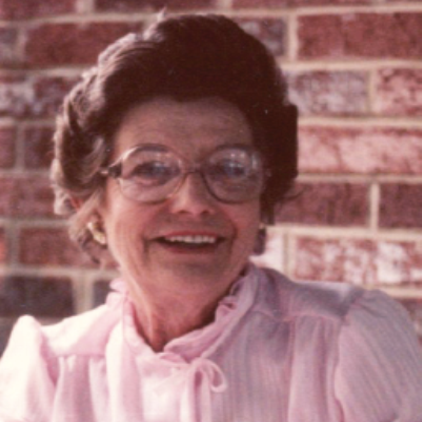 Florence B. Trueman Trust of Calvert County
She loved Calvert County and wanted to do something for the people who lived there." Scott Whitney
As a career court stenographer, Florence B. Trueman used shorthand to quickly and accurately capture every word of important proceedings.
Trueman moved to Calvert County n 1952. She worked with former Maryland Comptroller Louis Goldstein and the Calvert County Hospital before she began as a court reporter
in 1957. She covered the circuit courts for Calvert, Charles and St. Mary's counties for 25 years. Trueman was a member of the Maryland Shorthand Reporters Association, a life member of Sigma Phi Gamma, a member of the Eastern Star Chapter No. 104 at Prince Frederick and past president of the Soroptimist and Lioness clubs.
"She set up an endowment for scholarships for Calvert County students so that the fruits of her life's work would continue to help people," said Scott Whitney, Trueman's friend and administrator for her trust. Now, through a matching fund agreement with the College of Southern Maryland Foundation, Trueman's scholarships will go twice as far.
Impact
Established in 2014 by the Florence B. Trueman Trust Fund of Calvert County. This award supports students who are graduates of Calvert County high schools.