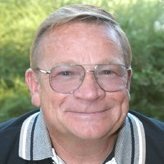 Friends and Family of Danny Williams '68
Danny Williams began his career at Charles County Community College as a student in 1966, graduated in 1968 and began teaching in 1970. Over his 41 years of service to the college, he taught health, fitness and strength training, and served as coach for a number of sports. Williams retired in 2011.
As the college was growing, Williams added men's tennis, men's soccer, softball, women's basketball and golf. He served one season as women's basketball coach, one season as head coach and one season as assistant coach for women's tennis coach, two seasons as assistant coach for baseball, three seasons as head coach for softball, five seasons as head coach for men's soccer, 10 seasons as assistant coach for men's basketball, 17 seasons as head coach for men's tennis and 25 seasons as head golf coach, totaling 41 years of coaching and 65 different seasons.
Williams' teams earned five conference championships, three regional championships and one national championship, as well as being named coach-of-the-year two times.
"Danny was the ultimate coach in showing by example. The year Roger [Welch] won the National Championship in 2002, Coach Williams won the Coach's Tournament which is held before the student athletes compete. So CSM swept the national championship that year," said CSM Student Life and Athletics Director Michelle Ruble.
Impact
The Danny Williams '68 scholarship was established at the 28th Annual CSM Foundation Golf Classic on August 15, 2019 by friends and family to honor Daniel Williams. This award supports full-time student athletes while they are in-season at the college.